Fab Blab: Naomi Campbell Pays Tribute to YSL
Several models and designers spoke to The Sunday Times about their personal experiences with the late Yves Saint Laurent. Naomi Campbell's comments are particularly interesting as she explained the power that he had over the fashion industry and how he used it to encourage the use of models of varying ethnicities. Legend has it that he threatened to pull all advertising from French Vogue if they did not feature Naomi on the cover.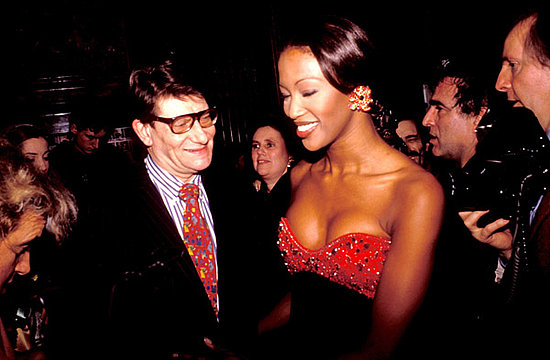 Naomi said,

"He helped me. When I told him they wouldn't give me a French Vogue cover, he said, "Let me take care of this." I don't know what he said, but I got a cover. I don't think I would have had so many opportunities without him. And it was not just for me, but women of colour: he was the first designer to put us on the runway."
She also added, "Stefano Pilati is amazing. There couldn't be a better person at Saint Laurent now." Awh! We can't wait to see the new YSL ad campaign starring Ms Campbell.
Source