Fab Blab: Roland Mouret on the Fashion Industry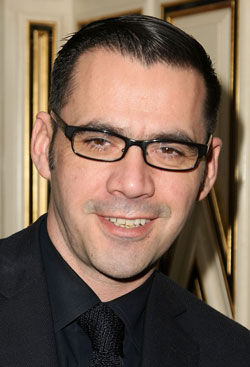 London based designer Roland Mouret spoke to the new Wall Street Journal magazine this weekend about the fashion industry's need to adapt to the current financial climate. He spoke about the changing requirements of fashion and indeed he has already proved his ability to adapt to meet them. For example, earlier this year Roland teamed up with net-a-porter for the second time to sell his clothes directly from the catwalk.
Roland takes a business approach to fashion under the careful guide of ex-Spice Girls manager Simon Fuller. In this article he speaks about the changing face of fashion weeks stating, "There will come a time when the fashion shows as know them will end. That time is soon. Producing a show costs sometimes hundreds of thousands of dollars. I don't think the returns justify it."
Designers are getting increasingly more outspoken and Roland is never one to hold back. He spoke out against "it-bags" calling it a "fake trend". He argued that they have no meaning and are just a way to make money. "Designers don't have to work or think about how to make their customers look good with a bag. That's why it's an easy choice." Do you agree with Mr Mouret?