Fab Blab: Sienna Talks about LFW Show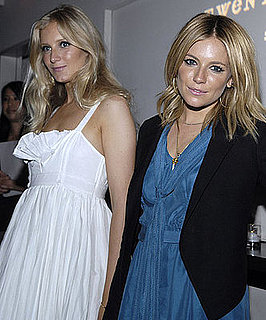 It was exactly a week ago when I revealed that Sienna Miller's label Twenty8Twelve would be showing at London Fashion Week. Their appearance will mark the first catwalk show for the brand and the sisters have admitted that they're excited.
They explained, "Twenty8Twelve is now in its fifth season and we just felt it was ready to be taken to the next level. British Fashion Week is celebrating 25 years in 2009 and we are thrilled to be a part of this."
The autumn 2009 collection is expected to include more of the signature tailoring and vintage style dresses.