Fab Blab: Tom Ford in Prestige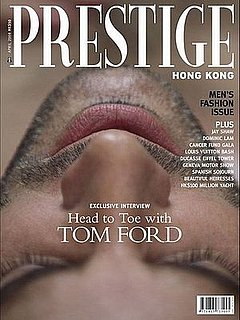 Tom Ford is on the cover of Hong Kong Prestige this month as he talks about Karl Lagerfeld, his brief retirement and how much he enjoys designing. There are a couple of great quotes including,

"The Asian man might seem more gentle to his American counterpart, but it's just a different aesthetic. It's like the English always seem gay to Americans."
He also talks about Barack Obama commenting, "I think he's a great looking guy but I think his suits don't fit him very well." Last month the magazine featured a controversial interview with Karl Lagerfeld.