Fab Blab: Vivienne Westwood Speaks Out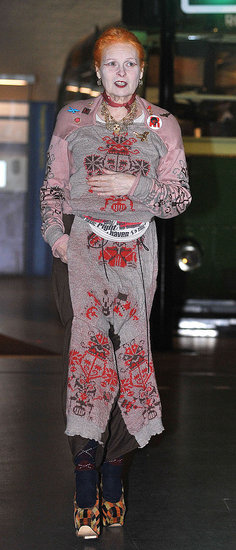 Dame Vivienne Westwood has spoken out to the Daily Telegraph about her family, politics, art and fashion. She is typically outspoken but one of my favourite quotes comes when she is discussing the early punk days.
"I was always thinking, Why don't people tear their own clothes if that's what they want? Why buy a torn T-shirt from me?"
It's a typically quirky comment from Westwood who recently released her cultural manifesto and produced shows in both London and Paris.