Fab Con: Natalia Vodianova
Natalia Vodianova is one of my favourite models, and when I was reminded of these images of her from an old issue of Vogue I couldn't resist making her a FabCon. The gorgeous Russian is more than just a pretty face, she's also a mother, a wife and founder of a children's charity — the Naked Heart Foundation. She's currently living in London with her family and in between her many responsibilities, she always manages to bless us with flawless red carpet appearances. Natalia still makes the occasional catwalk cameo which never fails to impress, and when she's not on the runway, you can often find her sitting in the front row at fashion shows. I've just heard that she's even collaborated with Etam on a line on lingerie — exciting!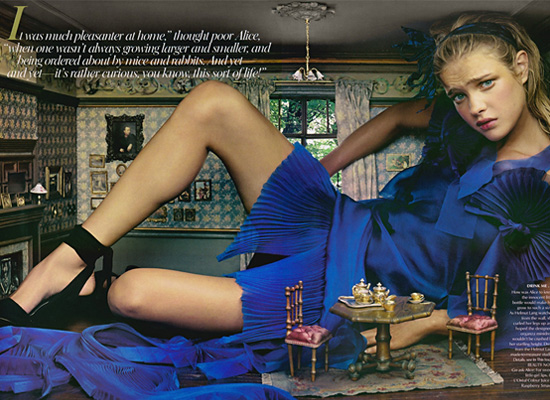 Click through the gallery to see more of her style moments.
Source, Source and BigPicturesPhoto