Fab Field Day: New York Fashion Week
A few weeks ago I was lucky enough to be taken to New York Fashion Week with a group of European fashion bloggers for the launch of the latest Sony VAIO products. The new CS11 VAIO notebook aims to bridge the ever-closing gap between fashion and technology using bold colours and a new, easier to hold shape. Whilst there we visited Central Park, saw Equus on Broadway and checked out the famous Fifth Avenue stores. I also managed to catch the Twinkle by Wenlan show at Bryant Park.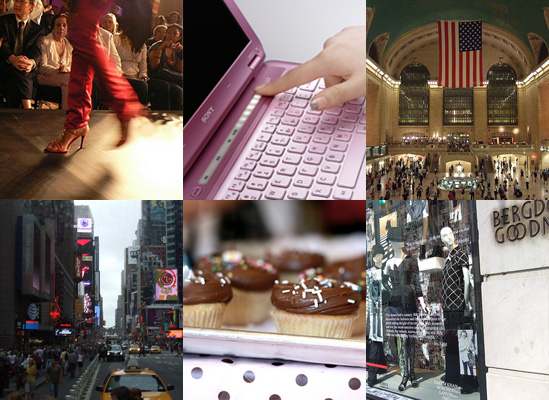 Although I began shopping at the classic department stores like Bergdorf Goodman and Bloomingdale's, I soon traveled downtown to check out the boutiques in Soho. I especially loved Poppy, Opening Ceremony and any one of the six Marc Jacobs shops. I also popped in to Sephora for my girl BellaSugar and stocked up on Kiehl's before heading to Walgreens for Cherry Chapstick! Lastly, I got myself up to speed with some of my favourite US magazines like Nylon, Paper and New York Times Style.
Thanks to DeeDeeParis and La Mechante for the photos.