Fab Field Day: Roland Mouret Talks Design Icons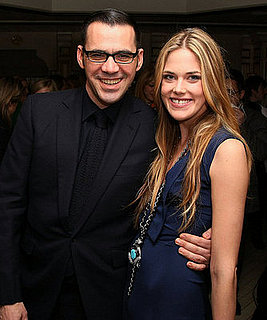 French designer Roland Mouret appeared at Harrods last night as part of their Design Icons series. Appearing on a panel with Design Museum director Deyan Sudjic, Alessi's managing director, Matteo Alessi, and magazine editor Aidan Walker they discussed the true meaning of a 'Design Icon'.
Mouret spoke of his 'iconic' galaxy dress which appeared on so many red carpets. He argued, however, that the icon was not the dress itself but rather the woman that wears it. "What I try to do is allow a woman to work with the icon inside herself. The body is an icon, and I create a shell for that body."
He discussed how that dress became iconic when men commented on how amazing women looked in it. "It is fantastic to be able to create a moment between two people," Mouret explained. "Sometimes we are frightened to be ourselves so we define who we are through products. Ultimately, fashion design is about a woman's fears - every season I try to capture that." The lecture will be available to view on the Harrods website later today.
Source