Fab Field Day: Viktor and Rolf at the Barbican
Last month I told you about plans for a Viktor and Rolf retrospective at the Barbican. Well, last night I was lucky enough to attend the private viewing of the exhibition hosted by Elle magazine alongside the likes of Mischa Barton, Alexa Chung and Kelly Osbourne. The retrospective charts the pairs success over the past fifteen years through dolls and catwalk pieces. Key pieces from throughout their career appear on small dolls as well as on full sized doll-like mannequins as you travel through the years.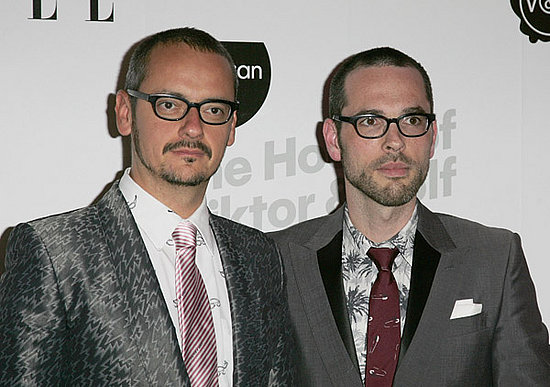 An enormous dolls house has been constructed in the center of the exhibition hall with three floors of models. It may seem like the dolls would be quite freaky but actually they're so well made and the dress details are so intricate that they're actually quite fabulous. Around the outside sections are dedicated to each year since Viktor and Rolf began designing right up until their Autumn/Winter 08-09 collection.
To read further about the exhibition read more
Each sections acts more as an art installation than a catwalk report as the true political meaning behind their work becomes explicit. Each collection, despite seeming extreme initially is completely wearable when slightly adjusted, just ask Tilda Swinton whom the duo dedicated an entire collection to.
As I walked round the retrospective I became increasingly convinced that Viktor & Rolf are not just great designers but actually total geniuses. Year upon year they manage to think of twists on a regular fashion show which may seem simple in hindsight but nobody else has done it. For example, for their Spring 2005 show they firstly presented an entirely black collection that seems slightly like a zovirex ad but then the models pose at the start of the catwalk (possible a nod to Bohan's Dior line in 1963) and it revolves round to reveal exactly the same collection but in pink. You can see the second half of the Spring 2005 line below.