Fab Finding Follow Up: Barbeque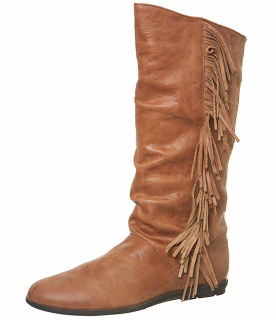 This week's Fab Finding challenge required you to put together an outfit for a barbeque. I started you off with these funky fringed flat boots from Topshop. You came up with some great looks but here are the 3 that I liked the best.
Look 1 was created by munka. I love the smiley face t-shirt and graphic print accessories.
To see the rest of the look read more
Look 2 was put together by gabitaitalia. I like it because it's a very grungey Olsen inspired look.
Look 3 includes some great not to short shorts from Topshop and was put together by maria212134.