Fab Finding Follow Up: Best Friend's Birthday
Fab Finding Follow Up: Best Friend's Birthday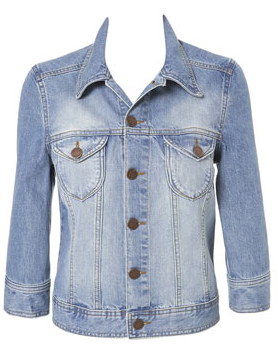 For this week's Fab Finding challenge I asked you to put together an outfit for your Best Friend's Birthday. I started you off with a denim jacket (£45) from Warehouse and warned you about the problems with upstaging your friend!
You came up with some great outfits for the occasion so lets take a look at a few of them...
Look 1: I especially liked gabitaitalia's look as it seemed like something you might see Alexa Chung wearing. It's quite plain but fun details such as the hat and Miu Miu clutch make it funkier.
To see the other looks read more
Look 2: This was put together by maria212134 and she matched the belt, clutch and sole of the shoe for a great co-ordinating outfit.
Look 3: And last but by no means least is a look by KiKiM who added a great shot of colour with a pair of bright yellow Lanvin heels.