Fab Finding Follow Up: Cinema with the Girls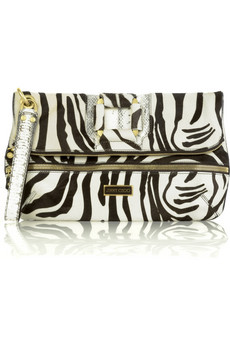 Less than a week to go until the Sex and the City Movie hits our screens and I am literally counting down the days, who's with me?! Last week to mark the occasion I asked you to put together an outfit for cinema with the girls.
I started you off with this very funky Jimmy Choo animal print clutch (£895) from net a porter. You guys came up with some great outfits so lets have a look at some of your looks.
Look #1 was created by LArgent and includes some to-die-for Manolo heels!
To see the rest of the looks read more
Look #2 was put together by Ashley 2007, it's slightly more casual but still great and again I love the shoes!
Look #3 was created by hanako66 and is a classic look featuring an LBD.