Fab Finding Follow Up: Day at the Beach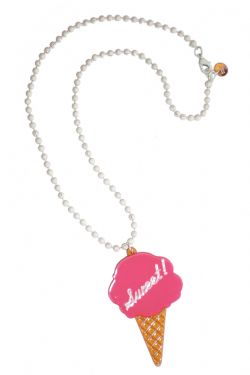 I might have spoken too soon about the sunny weather (it's raining in London today) but fingers crossed the sunny days are not over! This week I asked you to put together an outfit for the beach and you did not let me down!
I started you off with this cute ice-cream necklace from Anna Lou of London and you were required to put together and outfit for a day at the beach.
Look #1 is created by gabitaitalia and includes the sunglasses du jour, wayfarers!
To see the rest of the looks read more
Look #2 by KikiMopted for Tom Ford sunglasses instead. These go perfectly with the brown checkered print bikini.
And finally Look #3 was put together by maria212134. I really like the military shorts, they're perfect for a day on the beach in the UK.