Fab Finding Follow Up: London Fashion Week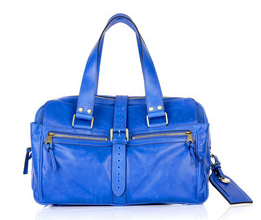 Unless you've been on another planet this week you might have noticed that it's London Fashion Week! In preparation for the week I asked you to put together an outfit for the week and you came up with some great suggestions! I started you off with this gorgeous blue Mulberry Mabel (£695). Lets see what you came up with!
Look 1 is by gabitaitalia and I particularly loved the cropped trousers and mules combo! Very chic.
To see the rest of the looks read more.
Look 2 is by maria212134. I love the lace dress, so adorable.
Look 3 was put together by ksiezniczka_zuu. This look also included a watch (time keeping is very important at fashion week) and has a great Chloe skirt with a simple classic white t-shirt.