Fab Finding Follow Up: Pub Lunch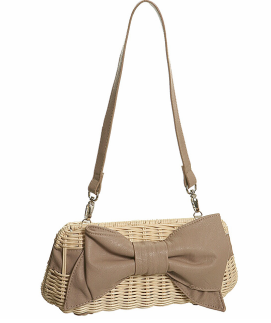 Last weekend was our final bank holiday until the end of August so I hope you made the most of it!
I started you off with this funky yet chic bow straw clutch bag from Topshop (£25) and you guys came up with some great outfits. Lets have a look and just some of them...
Look #1 was created by KikiM and included an amazing pair of wide legged Chloe jeans smartened up with Louboutin heels.
To see the rest of the looks read more
Look #2 by LArgent included this season's must have blazer which would be perfectly Kate Moss!
And last but by no means least Look #3 by Ashley 2007 used a great neutral palette with a shot of colour.