Fab Finger Discount! See by Chloe Double Breasted Jacket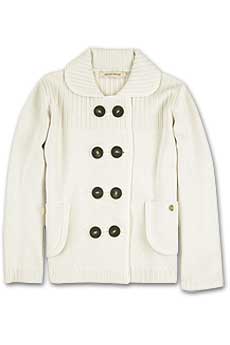 This must be one of the few times of the year when the stores are focusing their attention on full-priced stock rather than selling off old season. It's still cold enough to be wearing winter clothes but plenty of us are aspiring to the Spring by stocking up on floral prints!
Net a Porter still has a few sale bargains including this See by Chloe double breasted jacket reduced to £98 from £245. It's perfect for this season's nautical look. It's available in European sizes 38, 42, 44 and 46.