Fab Flash: ASOS to sell Graduate Pieces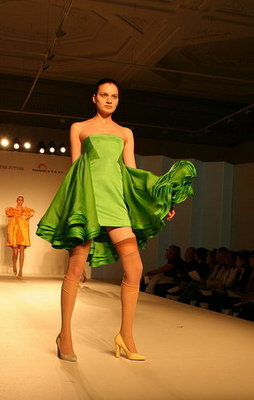 Unless you haven't been online for the past week or so, it's been difficult to avoid reading about Graduate Fashion Week. Well, if reading the coverage has left you yearning after a key piece ASOS could have the answer.
The online e-tailer teamed up with students from London College of Fashion for a competition that asked them to design pieces to be sold on the website. The selected pieces will provide the students with 10% of the profit and the three overall winners will also get a placement at asos.com and an all expenses trip to Tokyo with the asos design team.
A panel including Henry Holland, model Ben Grimes, and Vogue's Emma Elwick had the tough job of choosing the final 100 pieces. The pieces will be available at 1pm on Monday 16th June but are sure to sell out fast so make a note now.