Fab Flash: Agyness Deyn is Now More Stylish Than Kate Moss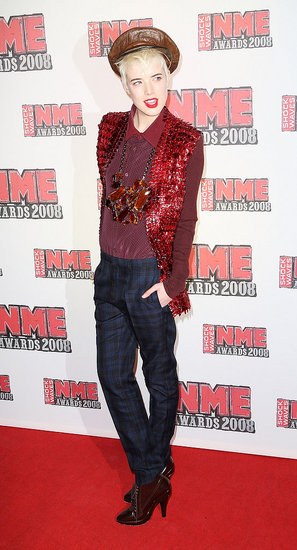 This weekend, British magazine Tatler announced their infamous Best Dressed list which has been headed by Kate Moss for the past few years. 2008 is a year of change as Moss is pipped to the top by model du jour Agyness Deyn.
Deyn had a great year in 2007 winning Model of the Year and appearing on countless catwalks from Burberry Prosum to Anna Sui. She recently appeared on Friday Night with Jonathan Ross and it was amazing to see how down-to-earth she was.
Also appearing in the list this year were model-turned-presenter Alexa Chung, actress Keira Knightley and model Stella Tennant.
To see the Top Ten read more
Top 10 Best-Dressed
Agyness Deyn (model)
Kate Moss (model)
Natalia Vodianova (Russian model)
Keira Knightley (actress)
Stella Tennant (model)
Anouck Lepere (model)
Lynn de Rothschild (of the banking family)
Kirsty Bertarelli (billionaire's wife and former beauty queen)
Samantha Cameron (David Cameron's wife and creative director of Smythson)
Alexa Chung (T4 presenter).