Fab Flash: Alice McCall for Topshop
Topshop have been responsible for bringing some great designer names to the High Street including Jonathan Saunders, Celia Birtwell and Louise Goldin to name but a few. However, this week it was revealed that we can now expect another collaboration with Australian designer Alice McCall. As this is very early news, there are no images of her actual collection, only sketches of what we might expect (below).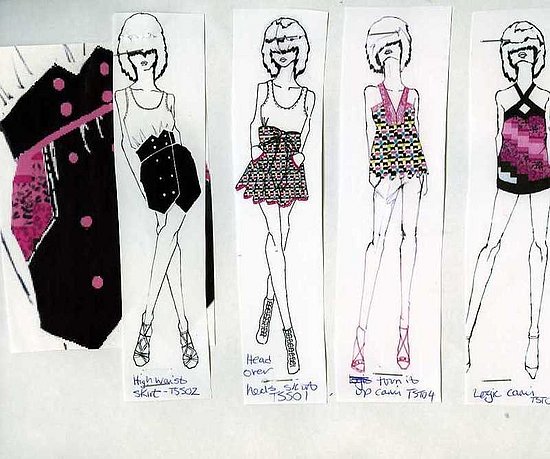 It will be a nine-piece collection including dresses, skirts and camisole tops and will be available from 5th May 2008. Prices will probably be similar to the current designer collaboration pieces so around £80 for a dress.