Fab Flash: Alice Temperley Announces her Pregnancy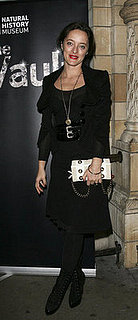 Designer Alice Temperley has today exclusively revealed to Vogue that she is expecting a baby! The British designer who runs Temperley London with her husband Lars von Bennigsen is expecting her first child in September.
"I've been begging Lars for years so I am delighted,"
she announced this morning. She added that this does not mean she will take a step back from fashion, instead she says she feels 'invigorated'.
Congrats Alice!