Fab Flash: Amy Winehouse for Roberto Cavalli?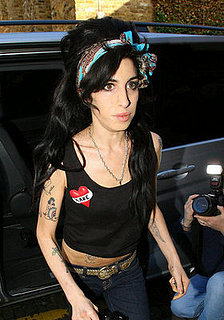 It's true what they say about rehab turning your career around. From Kate Moss to Eva Mendes and now Amy Winehouse, it appears that getting contracts with designers simply involves agreeing to a short stay in rehab. Amy performed at a Fendi store opening during Paris Fashion Week at an event that was very over-subscribed. Now, following a tip off by Victoria Beckham who confesses to loving Amy's style, she may be about to sign a deal with Roberto Cavalli.
Cavalli has previously commented on Amy,

"She has a real sense of style that I love. She is a fashion icon because she is unique."
Nothing has been confirmed as yet but what do you think of Amy's style? Do you think she is a good match for Cavalli's designs?
Source