Fab Flash: Barbie Gets a Designer Wardrobe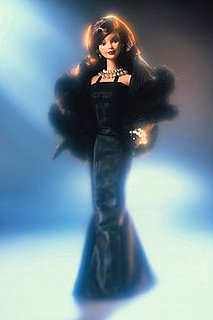 Barbie is celebrating an important birthday this year as she turns the big 5 0. She looks good for it, doesn't she? To mark the occasion there will be a show at New York fashion week. The catwalk presentation will bring together the work of 50 designers who will create life-sized outfits inspired by the 11.5 inch doll.
Design houses such as Givenchy, Dior and Oscar de la Renta have been working hard for the show so expect some very classy ensembles.
Vera Wang and Jeremy Scott have also been working on the project. Vera has created a wedding dress for both women and Barbie. Jeremy, on the other hand, has created a high-end capsule wardrobe.