Fab Flash: Chanel Change Russian Plans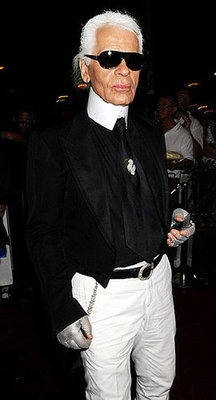 Last year Chanel presented the "métiers d'art" collection in London with the likes of Agyness Deyn taking to the catwalk. This year Chanel had planned to take the line of luxury fashion items to Moscow but today it announced that due to problems securing a venue in the Russian capital it would now take place in Paris.
Chanel have disputed that the change is related to recent political events in Georgia claiming that the decision had been made previous to that.
Also today it was revealed that Repossi jewellery have designed a filigree tiepin in Karl Lagerfeld's honour. Gaia Repossi and Eugénie Niarchos who design the jewellery had their official portraits taken by Lagerfeld and now give something back with a circular pin available in black, white, pink and yellow gold.