Fab Flash: Chanel to Launch New London Boutique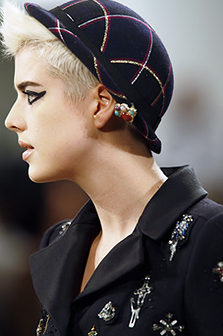 Karl Lagerfeld is obviously growing to love London, and why wouldn't he?! Last December, Chanel presented the pre fall collection here in London attracting plenty of celebrity attention. Now, it has been announced that Chanel plan to open a temporary boutique in the city's Dover Street Market from June 9th to 26th.
This will be the first time that Chanel has been available at the uber-cool market. Available will be items from the Métiers d'Arts Paris-Londres collection including ready-to-wear, accessories, and shoes. There will also be a few pieces from the Chanel main line.
The market is expected to dedicate window displays to the temporary boutique as well as installations throughout the store. Karl Lagerfeld explained his reasons for the Paris-Londres collection, "It's sophisticated and expensive clothing for the rich punk. The tone is at the same time post-modern and romantic."
Source