Fab Flash: Claudia Schiffer Joins Judges at Graduate Fashion Week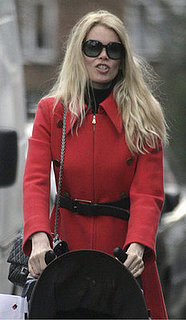 Supermodel Claudia Schiffer is the latest celebrity to join the judging panel at this year's Graduate Fashion Week. This year marks 21 years in the industry for Claudia who has graced over 700 magazine covers and is now keen to give something back to the fashion world.

"I have been privileged to witness the incredible expertise of some of the most inspiring design talents in the world. The passion and energy that surrounds this creative world are addictive and to take part in supporting the birth of new talent is fantastic."
London is the only city that hosts a week solely dedicated to young upcoming fashion and Claudia realises the importance of the UK.

"I have always believed that the UK has a unique energy, it's such a melting pot of new ideas, with an influence that is so far reaching."
Last year the judging panel included Alber Elbaz of Lanvin and Victoria Beckham. The event is taking place between 8th-12th June at the new location of Earls Court.
Source