Fab Flash: Coleen Heads Look Magazine Best Dressed List
Earlier in the month Tatler announced their best dressed list with British model Agyness Deyn stealing the crown from Kate Moss. This weekend was the turn of Look Magazine who voted WAG Coleen McLoughlin as the best dressed ahead of Kate Moss and Sienna Miller. 1,200 British women between the ages of fifteen and forty-five participated in the survey nominating their favourite style icons from Coleen, to Victoria Beckham to Angelina Jolie!
Ali Hall, editor of Look explained,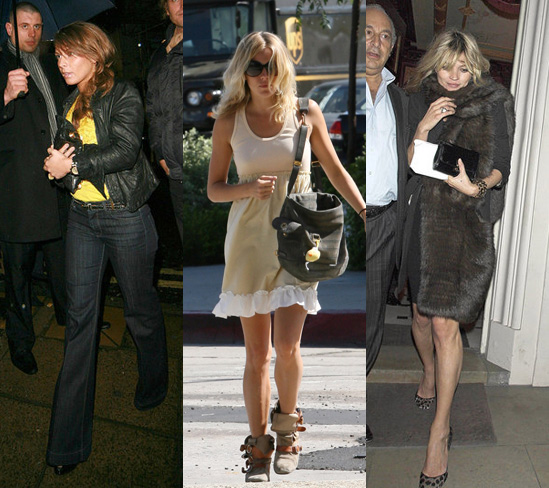 "Coleen has transformed herself from Puffa-jacket schoolgirl to style icon in just a few years. Women relate to her as she's more shapely than your average WAG. She's not afraid to try out the latest trends but will hold her hands up and admit she gets it wrong sometimes."
To see Look's top ten style icons and to vote for your own style icon read more
Look magazine's top 10 style icons:
Coleen McLoughlin
Kate Moss
Sienna Miller
Victoria Beckham
Cheryl Cole
Kylie Minogue
Gwen Stefani
Keira Knightley
Lily Allen
Angelina Jolie
It's quite different from Tatler's list which include Samantha Cameron, Alexa Chung and Stella Tennant. Which list do you think more accurately represents the opinions of the nation? Who do you think is the best dressed?
Source and Source