Fab Flash: Comme des Garcons for H&M
Fab Flash: Comme des Garcons for H&M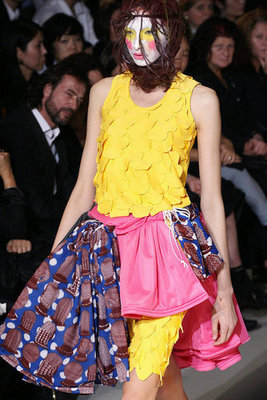 Designer collaborations at H&M are becoming an annual event and one which fashionistas can't help but get excited about. It's the perfect opportunity to get your hands on designer pieces for well under £100! Following in the footsteps of Karl Lagerfeld, Stella McCartney, Viktor & Rolf and Roberto Cavalli comes Comme des Garcons who announced their collaboration with the high Street store today. The famously controversial Japanese design house will create a capsule collection for H&M to be released in November.
The collection will not simply include womenswear and menswear but also, for the first time on a H&M collaboration, childrenswear. There will also be accessories and a new unisex fragrance for the retailer. Phew! The line will be available in Tokyo first before being released across the world. Rei Kawakubo spoke to Vogue about the collaboration,

"I have always been interested in the balance between creation and business. It is a dilemma, although for me creation has always been the first priority. It is a fascinating challenge to work with H&M since it is a chance to take the dilemma to its extreme, and try to solve it."