Fab Flash: Credit Crunch Hits High Street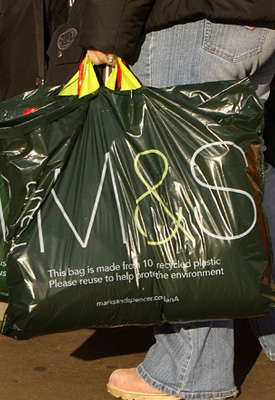 Unfortunately the new year has started on a low for the British High Street as more stores fall victim to poor sales. Today it has been announced that Marks & Spencer will slash over 1000 jobs owing to a slump in sales over the Christmas period.
The store is not alone as Debenhams and Next are also expected to report the worst Christmas sales in recent history.
One store which is benefiting from shopper's reduced budget is New Look. The bargain fashion store reported an increase in sales and are even eying up new store locations. Do you find yourself choosing bargain retailers over your usual shop of choice?