Fab Flash: Daks Cancels Catwalk Collection (and Giles!)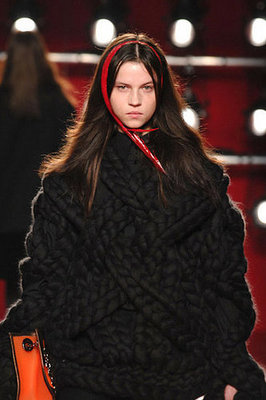 It has just been announced that classic British brand Daks are to cancel their luxury catwalk line in order to focus their attention on ready-to-wear. The line had employed Giles Deacon to design for them presenting his first collection in February 2007. Giles today told Vogue,

"I have thoroughly enjoyed working with the Daks team and the opportunity that this collaboration gave me to work with such an established British brand...It has been a rewarding experience on both sides and I wish Daks every success as they go forwards."
Daks' deputy chairman, Paul Dimond added,

"Working with Giles, an exceptional, talented and leading designer, has been invaluable and we would like to thank him for bringing his expertise to Daks, which has resulted in enhanced exposure for the brand."
The recent fall collection which Giles created and was shown in Milan earlier in the year marks the end of the collaboration.
Source