Fab Flash: First Look at Coco Chanel Biopic
Playing the part of iconic designer Coco Chanel was never going to be an easy task, but when Audrey Hepburn suggests you might be good at it, you should probably give it some consideration! Well, that's exactly what happened to Shirley MacLaine! Fifty years ago when MacLaine was in her twenties and working with Hepburn she suggested the part but MacLaine just brushed off the suggestion, but now she explains: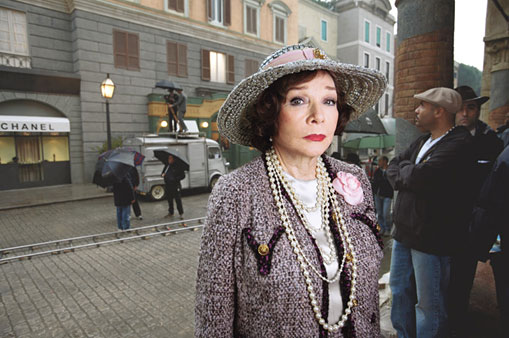 "I've thought about it all that time, and then this came up. I couldn't believe it."
MacLaine is playing Chanel in a two-part biopic about her life due to air later this year on US TV. Slovakian actress Barbora Bobulova plays Chanel before the Second World War with Maclaine picking up the part from 1954.
MacLaine confesses that it was not the clothes which drew her to the role but the story,

"What's wonderful about her is she's not a straightforward, easy woman to understand. She was born into poverty and would do anything to keep from going broke again."