Fab Flash: FrostFrench Start a New Chapter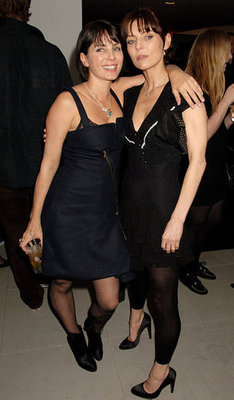 It's been a turbulent month for design duo Frost French. First came the announcement that they'd gone in to administration and then it was revealed that they were saved at the last minute by a large investment.
Sadie Frost and Jemima French have today turned over a new page as the company becomes FrostFrench London Retail Ltd.
The new company have bought assets from the administrators, including clothing stock so the Islington store continues to trade.
A spokesperson told WWD,
"Sadie and Jemima relish the opportunity to be fully hands-on again. Both designers are currently working on their next collection, which will be sold in the Islington store and via the online boutique, which will be relaunched in August."
We hope everything works out and look forward to seeing what the online store has to offer later this month!
Source