Fab Flash: Gareth Pugh Wins ADNAM 2008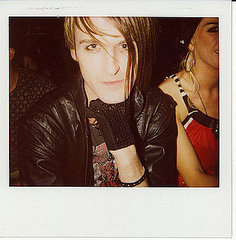 Gareth Pugh has been presenting his gothic, unusual, dramatic designs in London for many seasons. His show has become a highlight of the catwalk schedule in London but this season he's heading to Paris.
Yesterday it was announced that Gareth Pugh was the winner of the prestigious ANDAM award presenting him 150,000 Euros (the largest fashion prize pot in the world) to develop his business and show at Paris Fashion Week.
ADNAM is supported by a range of high profile partners including The LVMH Group, The Pierre Bergé and Yves Saint Laurent Foundation, and Swarovski. Pugh told Vogue, "Showing at London Fashion Week has been amazing. To now be able to enjoy the international platform of Paris will propel my business even further. My thanks go out to ANDAM and everyone who has supported me to date."