Fab Flash: Gemma Ward to Retire From Modeling?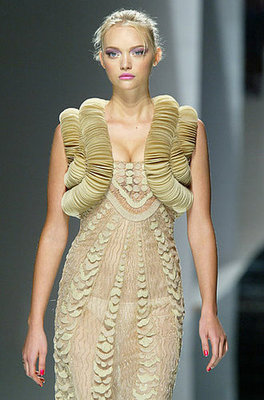 Australian model Gemma Ward has been branching out recently taking acting roles in major films. She has already starred in both The Strangers and Black Balloon.
Pedestrian magazine is today claiming that Gemma Ward is close to officially retiring from modeling. They say that she is retiring to pursue her Hollywood acting career.
I think that Gemma is a great model and looks amazing in editorials for fashion magazines. Here she is pictured on the catwalk at Valentino where she looks gorgeous.
The retirement has not officially been announced yet but it's been rumoured for a while. We wish her luck in Hollywood!