Fab Flash: George Clooney Clothing Line Rumours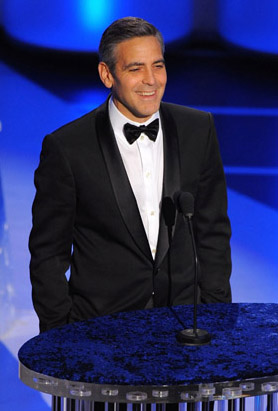 Someone has too much time on their hands at the moment as the celebrity-clothing-line rumour mill is working overtime. Last week Katie Holmes quashed stories about her designing a clothing line for Armani, today is the turn of George Clooney. An unknown fashion company sent out a mysterious e-mail on Monday proclaiming that George was launching a men's and women's fashion brand called GC Exclusive by George Clooney. The email claimed that the collection would launch with a show at the Westin Palace in Milan.
Unfortunately it is just a rumour as George told WWD,

"I have no connection whatsoever with any clothing line bearing my name, and more specifically, GC Exclusive by George Clooney."
George may know how to wear a nice suit but that doesn't necessarily mean he knows how to design one!
Source