Fab Flash: Giles Deacon Denies Ungaro Claims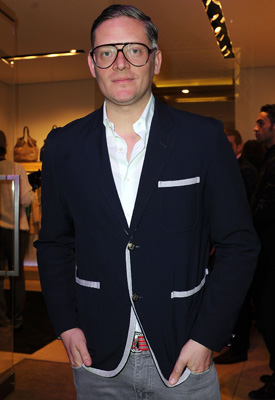 You'd be forgiven for finding it hard to keep up with the house of Emmanuel Ungaro lately. The label has struggled to find it's creative direction since the departure of designer Esteban Cortazar in July 2009.
Since then, there has been a brief fling with Lindsay Lohan and Estrella Archs which came to an end earlier this year and a lot of rumours about their replacement. One of the names which just won't go away is British designer Giles Deacon.
As well as heading up his own label, he has previously worked with Daks and creates a capsule line for High Street retailer New Look. It has been rumoured that he is pretty much confirmed at the label, but he has brushed off those reports.
Although neither Ungaro or Giles have outright denied the claims, Giles has said that he is yet to sign with the label. Do you think he would make a good creative director for the label?