Fab Flash: Gwen Stefani Launches New Fragrance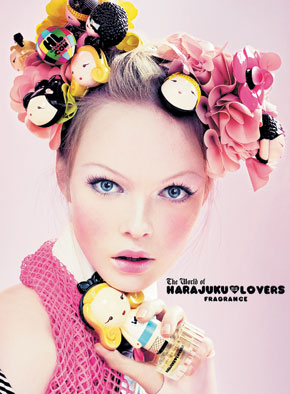 A lot of celebrities have launched their own fragrance, Kylie, Kate Moss, Jordan, Jade Goody (!) to name but a few. However, Gwen Stefani does not do things by halves. Having already launched a L.A.M.B fragrance she is now going to launch five different fragrances for Harajuku Lovers. Stefani realises that everybody is different so wanted many fragrances to reflect varying personalities. They will be doll shaped bottles of her and her four backup singers.
"I didn't think this project would actually come to life. The idea that Coty would let me do five different fragrances for Harajuku Lovers was a fantasy. [But] it really had to be five, because that's what the world is. Each girl has her own personality and sense of style. We're all saying something different with unique personalities."
The fragrances will be available in September, which girl will you be? Love, Angel, Music or Baby?
Source