Fab Flash: Kate Moss for Topshop to Head to China?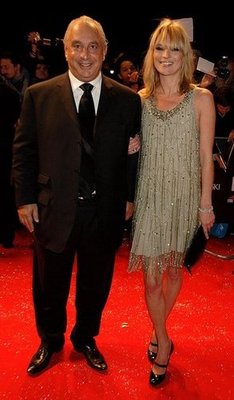 I wish that I could report that Kate Moss was in some way related to the Beijing Olympics but sadly this story holds no link with the current sporting event. That said, I think that Ms Moss should consider designing for athletes with financial aid from Sir Philip Green, imagine how that might look, actual luxe sportswear! Anyway, I digress.
The real truth behind this story is that Sir Philip Green has spotted another money making opportunity claiming that they could make £25 million by exporting Kate Moss for Topshop to China. Rumour has it that Sir Philip is currently involved in plans to buy a space in the Shanghai Superbrand Mall.
The population of China is 22 times that of the UK and the country is currently experiencing a slight financial boom. Kate Moss helped launch the High Street store in New York and is expected to do the same in China. You can see why she needs more money, after all Forbes predict that she only earned $7.5 million last year...