Fab Flash: Leona Lewis to Launch Vegan Shoe Line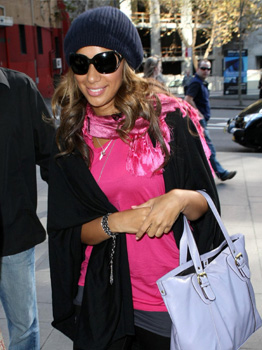 Whilst Pop Idol Leona Lewis is busy promoting herself down under with countless radio/TV appearances the rumour mill is working over time back in old Blighty. Word has it that the dedicated vegetarian singer is set to follow in the footsteps of Natalie Portman and create her own Vegan shoe line.
A 'source' told Hello magazine that, "She's always adored animals since she was a little girl and has been a vegetarian since the age of 12. The reason she doesn't wear diamonds is because she doesn't know how they have been sourced. It was for this reason that she is determined to set up her own ethical fashion range and sell the goods at high street prices." We can't wait to see what she designs!