Fab Flash: Leona Lewis for Topshop?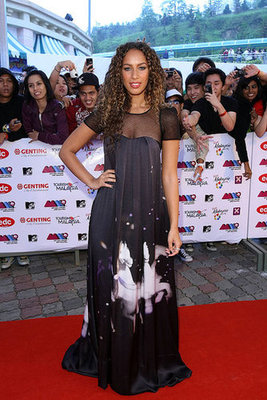 I can honestly say that this is one collaboration that I did not see coming. Following in the footsteps of Kate Moss, Leona is said to be in talks with Sir Philip Green to create a line for the High Street giant.
Leona has great girl-next-door qualities and is set to be a huge star on both sides of the Atlantic (as is Topshop following it's recent US launch). A source apparently told The Sun that Leona has a meeting with Sir Philip at the end of the month. "He knows she is emerging into one of the world's top pop stars and wants to discuss her doing her own Topshop range."
Although I've never spotted her wearing anything particularly ground breaking, you could argue that Kate Moss only ever wears jeans and boots. What do you think of this possible collaboration?