Fab Flash: Lindsay Lohan is Face of Visa Swap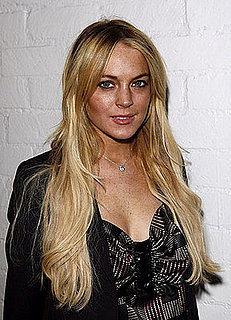 Lindsay Lohan is probably more famous for her tabloid exploits than her fashion credentials but everybody deserves a second chance! She appears to has turned over a new leaf as she lends a hand to ethical fashion. Lohan has been signed as the face of Visa Swap a pop-up shop where customers can swap their cast-off clothing items for others. The credit card company will open a store in Covent Garden in June with an ad campaign, starring Lohan in vintage clothing to be released in earlier in the month.
To be part of the project, customers donate unwanted clothing to the Covent Garden store over a period of 3 weeks beginning June 21, and then have the value of their clothing — in points — put onto a Visa card. Then during the weekend of 19th July customers can exchange the value of the points on their cards for other items. Any items that are left unsold will be donated to TRAID.