Fab Flash: Madonna's Tour Wardrobe Plans Unveiled
Fab Flash: Madonna's Tour Wardrobe Plans Unveiled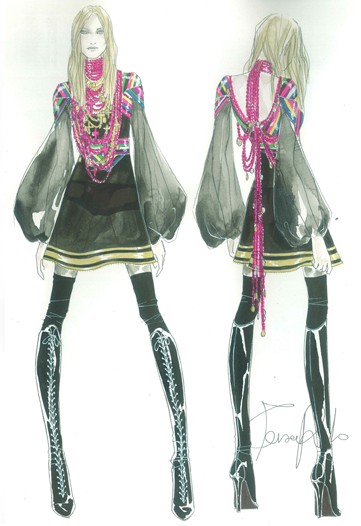 The Spice Girls may have had Roberto Cavalli design their tour wardrobe and Kylie had Jean Paul Gaultier but Madonna always has to go one step further! Instead of employing one designer, she has recruited a who's who of fashion design for her upcoming Sticky & Sweet world tour.
She will be drawing on the design talents of Givenchy, Yves Saint Laurent, Miu Miu, Stella McCartney, Moschino and Jeremy Scott with a touch of Tom Ford for the band. Her long-term costume designer Arianne Phillips will still be at the style helm.
The main focus is said to come from Givenchy by Riccardo Tisci who will create a number of art deco and gypsy inspired costumes.
Philips told WWD, "Riccardo's a new young talent. If you look at Madonna's history with fashion, that makes him an obvious choice." Looks like Roberto Cavalli won't be getting involved on this one, maybe it's because he recently commented, "She is not nice with anyone: she doesn't know how to be nice." Ouch.
Source