Fab Flash: Marc Jacobs Makes Surprise Appearance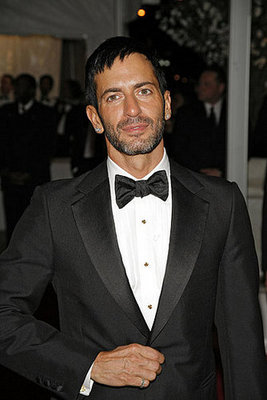 Marc Jacobs caused a stir at Central Saint Martins this week when he made a surprise appearance doing an on stage interview with journalist Sarah Mower, a professor at the college. Tickets for the appearance sold out in 45 minutes and many people turned up hoping to get their hands on any spares. Two further members of the Louis Vuitton team joined him, Emilie Jacquet, who designs handbags for the house, and Fabrizio Viti, who designs shoes.
During the talk, Jacobs admitted that he has trouble with the business side of fashion. "I don't understand corporate people — I always say the design team's on the second floor and the corporate people are on the fifth floor, and it might as well be the distance between here and Mars."
The design students attending the talk wanted to know his secret but he couldn't define it, "It's a daily, weekly, monthly evaluation of whims...I don't do it all — there are hundreds of talented people who I trust, and who love what we do."
Source