Fab Flash: Naomi Campbell Update
There is so much Naomi Campbell related news to share with you today that she should (almost) have her own category name. Last week she appeared in court over the Heathrow attack claims in April and has subsequently been sentence to 200 hours of Community Service. Despite this, rumour has it this is not the last we'll hear of the lost luggage incident. Campbell has reportedly claimed that air staff called her a 'golliwogg'. BA airstaff are threatening to sue over these allegations.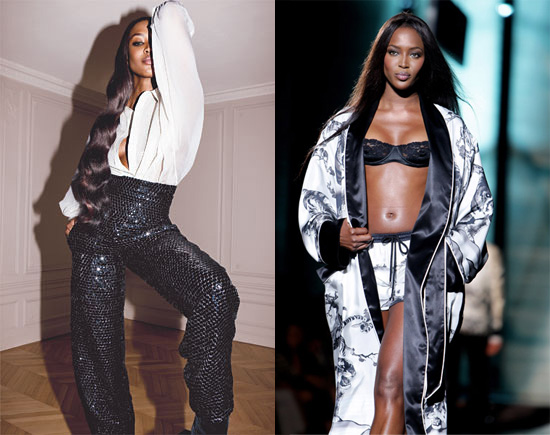 However, she did not let this hold her modeling career back and soon appeared back on the catwalk showing what she does best. Unusually, Campbell appeared at Milan's Menswear Fashion Week on the catwalk at Dolce & Gabbana. Also revealed this week was her latest ad campaign for Yves Saint Laurent.
In March, it was announced that Campbell would take over from Kate Moss to be the face of the legendary brand. In the ad she appears wearing those genie trousers which she sported to this years CFDA awards. What do you think of the ad?
Source