Fab Flash: Patricia Field to Launch M&S Clothing Line
Fab Flash: Patricia Field to Launch M&S Clothing Line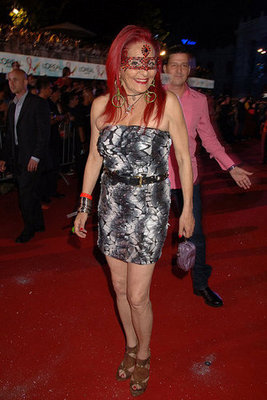 An unlikely collaboration looks set to go ahead as it is reported that Patricia Field will design a line of clothing for M&S! Field suggested that the line might be called 'Destination Style New York' the 35 piece line is said to hit stores in October.
Field told Marie Claire,

"I really wanted to get involved with a brand who really understood women of all ages and who would work closely with me to develop the range in a way that was right for them. I have conceptualised the line as Destination Style New York and it consists of iconic womenswear including matching accessories. I like to see it as an expression of my philosophy of 'the democratisation of luxury'."
The key pieces from the collection will be dresses but there will also be tops, trousers and accessories. We can't wait to see it!
Source