Fab Flash: Peaches Geldof Creates Capsule Collection for PPQ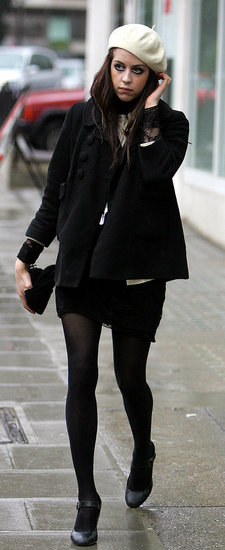 Peaches Geldof has her fingers in many pies. She is determined to not simply be a socialite. She has made previous attempts at journalism but has now turned her hand to fashion design. Peaches, who recently celebrated her nineteenth birthday, will be working with PPQ. There are many obvious links between Peaches and PPQ as she is always in the front row and has even appeared on the catwalk. It was announced today that Peaches would be creating a capsule collection of dresses, separates and bags for the London based design house.
Percy Parker, who founded PPQ with Amy Molyneux spoke to WWD about the collaboration,

"It's a natural progression that Peaches is designing with us, she has always been one of our most confident customers...We have managed to provide her with everything a girl needs to party in, and now we have put our heads together and taken things to the next step."
The line will be available in time for Autumn from PPQ's store on Conduit Street and will retail up to £195.