Fab Flash: Primark Clamps Down on Child Labour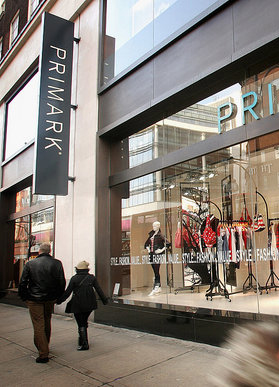 Watching Blood, Sweat and T-shirts left me rethinking my wardrobe choices but now major bargain retailer Primark are rethinking theirs. It has been announced today that they have ditched three of its suppliers in Southern India due to use of child labour.
"Primark is an ethical business that demands the highest standards from its suppliers. It has a strict Supplier Code of Conduct which expressly bans the use of child labour."
When asked how they can keep their prices so low they explained, "We don't overcharge our customers. Most of our clothes are bought from the same factories as other fashion retailers. We use simple designs, our overhead costs are extremely low and we don't run expensive advertising campaigns."
Primark also said that they would launch the 'Primark Better Lives Foundation' to provide financial assistance to organisations devoted to improving the lives of young people.
Source