Fab Flash: Sofia Coppola Speaks About Louis Vuitton Ads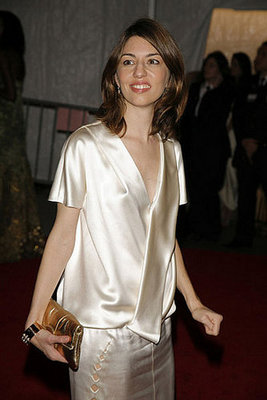 In April we revealed that the latest Louis Vuitton ad campaign would feature not one, but two members of the Coppola family. Sofia and her father Francis Ford agreed to star in the ad campaign with previous stars involved including Keith Richards and Mikhail Gorbachev. Sofia spoke to The Times about her decision to appear,

"I liked the ad Annie shot with Keith Richards. It was flattering to be asked. Plus I've known Marc Jacobs since I was 18. We had mutual friends and started hanging out together. I remember asking my mom to take me to see Perry Ellis when he was designing there. I still have a box of clothes from that grunge collection somewhere."
She also confessed to not being very comfortable in front of the camera, "Annie's used to shooting people who aren't models. On the red carpet I'm self-conscious. The best way is not to look at the camera."
We can't wait to show you the finished ad campaign.
Source