Fab Flash: Solange Knowles to Face Armani Campaign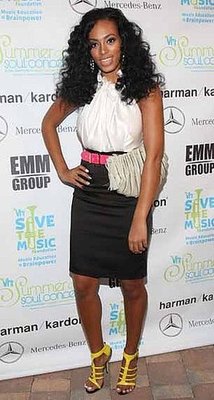 Following in her sister's footstep Solange Knowles has been signed as the face of Armani Jeans. Beyoncé Knowles is already the face of the Emporio Armani Diamonds fragrance but soon the whole Knowles family will be Armani clad.
In a statement, Giorgio Armani said,

"Armani Jeans expresses my vision of a young, independent, casual lifestyle with a strong and cool, fashion sensibility. Solange epitomizes this style perfectly and brings to it that swing so evident in her new single, 'I Decided."
Solange is currently embarking on a European tour when she will visit London and Cannes so expect a lot of product placement.


Source