Fab Flash: Sonia Rykiel Celebrates 40 Years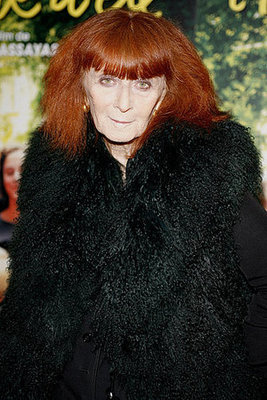 This Paris Fashion Week Sonia Rykiel marks 40 years in the fashion business and it looks set to be one hell of a party.
The Parisian based designer famed for her quirky-yet-wearable knits is set to have a party on 1st October as part of Paris Fashion Week and looks set to invite the who's who of Paris fashion.
To mark the occasion, her daughter Nathalie has asked Karl Lagerfeld, Donna Karan and Jean Paul Gaultier to design a Sonia Rykiel styled outfit to pay homage to the designer.
Since Karl Lagerfeld is known to be able to get into the mindset of designers, I'm curious to see how he interprets her influence on the fashion world.
Sonia Rykiel is one of my favourite designers so I'm so excited for her celebration. The occasion is also being marked with an exhibition at Les Arts Decoratif in Paris which runs from 20th November 2008 to 19th April 2009.