Fab Flash: Stephen Jones Exhibit at V&A
Fab Flash: Stephen Jones Exhibit at V&A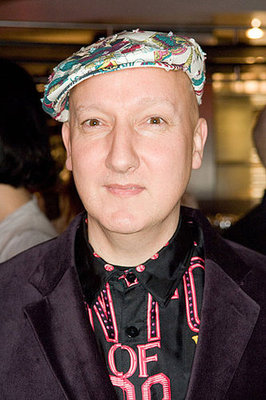 The name Stephen Jones is synonymous with millinery in the UK. He has been designing hats for the rich, famous and stylish since the 1980s dressing the heads of Anna Piaggi, Erin O'Connor, Boy George and Prince Diana plus many, many more.
Hardly surprising then that the V&A Museum in West London is set to play host to an exhibition of his work next Spring entitled Hats: An Anthology by Stephen Jones.
The V&A is a great host for his work as Jones' admits to being quite the fan. Speaking to WWD he said,"Since my college days the V&A has been a treasure trove of inspiration. This exhibition draws on millinery collections worldwide and is an eclectic and exciting anthology of hats from B.C. to the present day."
The exibition will include 300 hats chosen by Jones with a little help from the V&A. The exhibition will run from February 24th to May 10th.